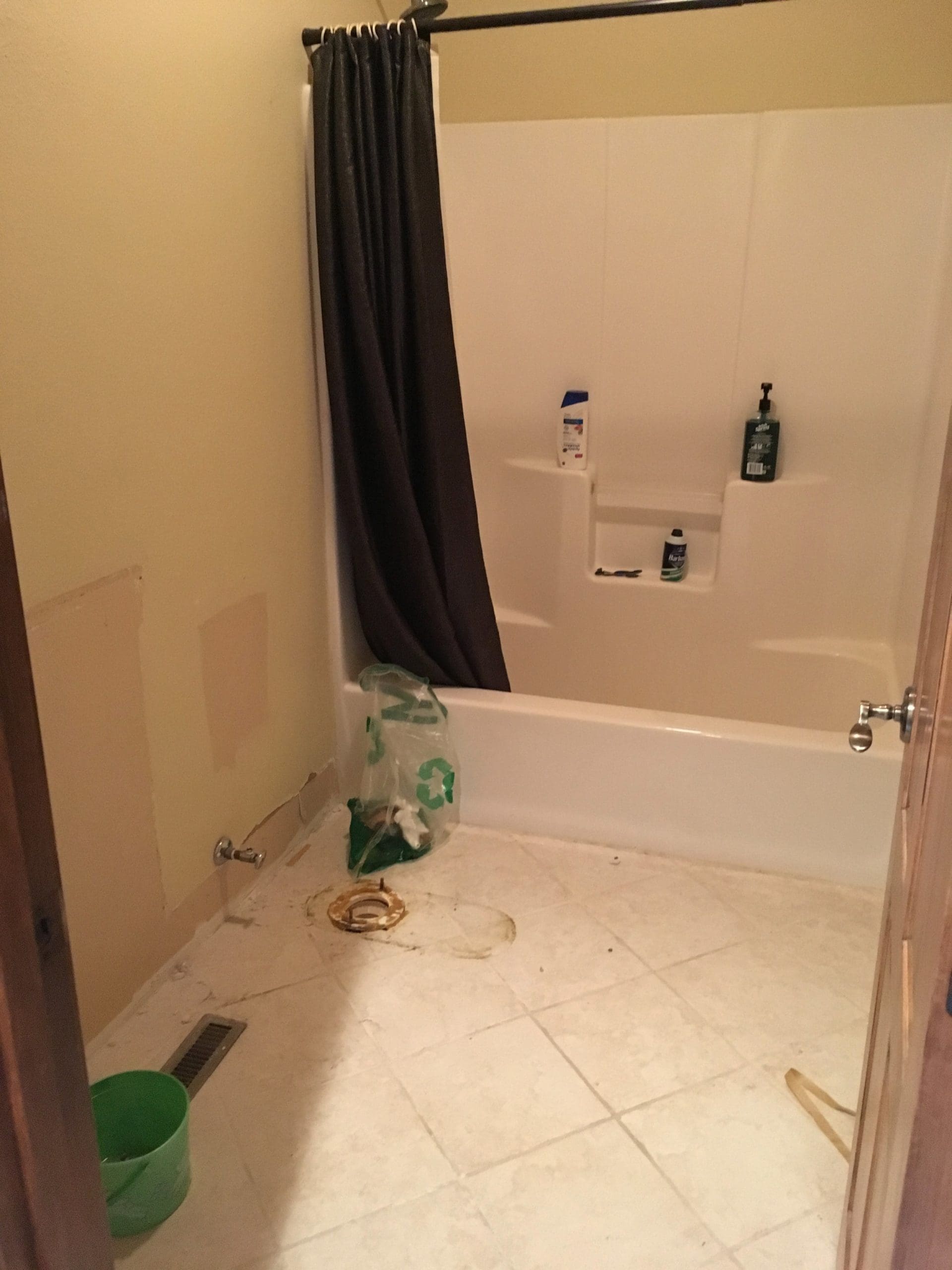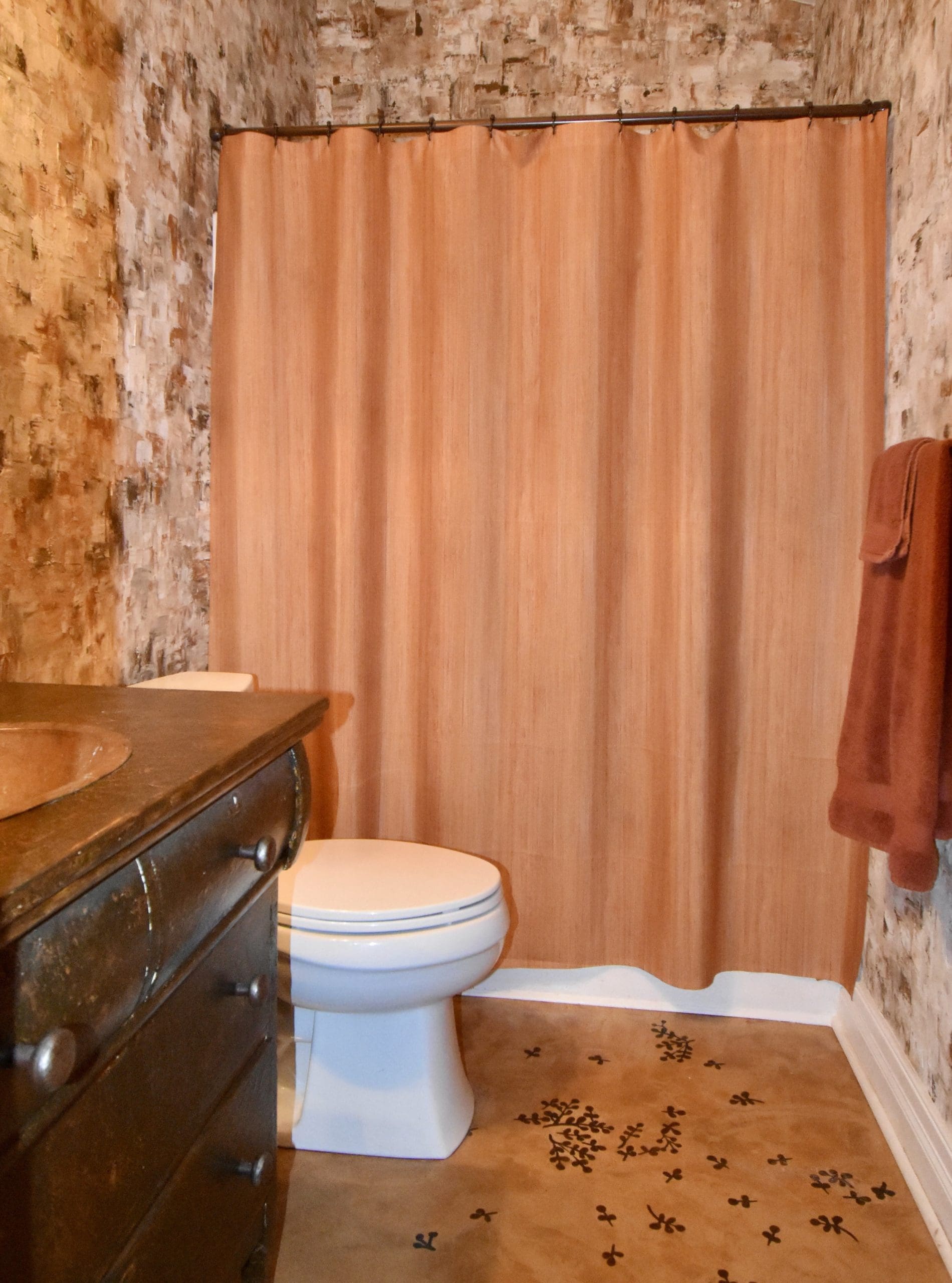 Bathroom make-over!
Unique wall finish along with a Skim Stone overlay on top of outdated tile. Creating a new look without the hassle of a tear out!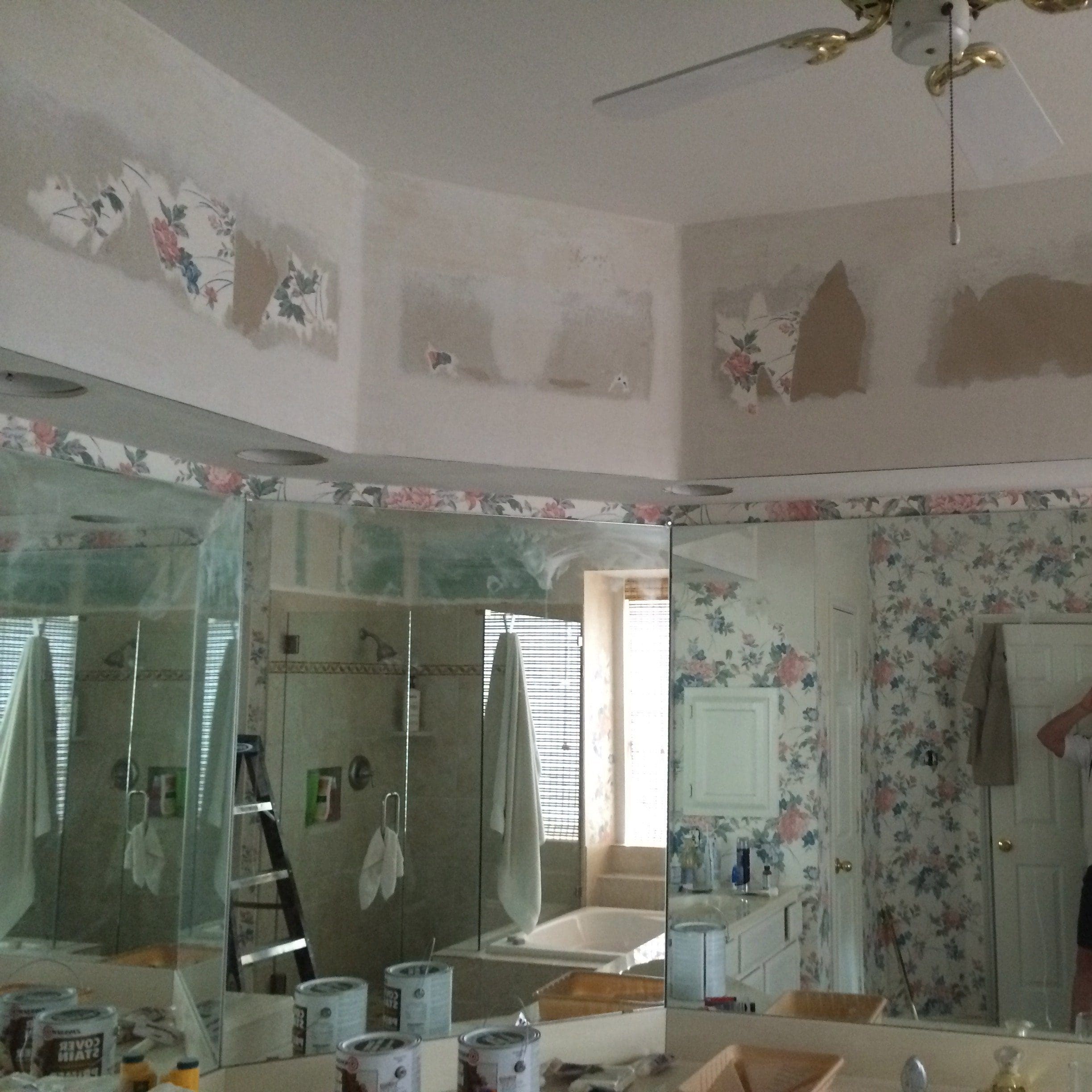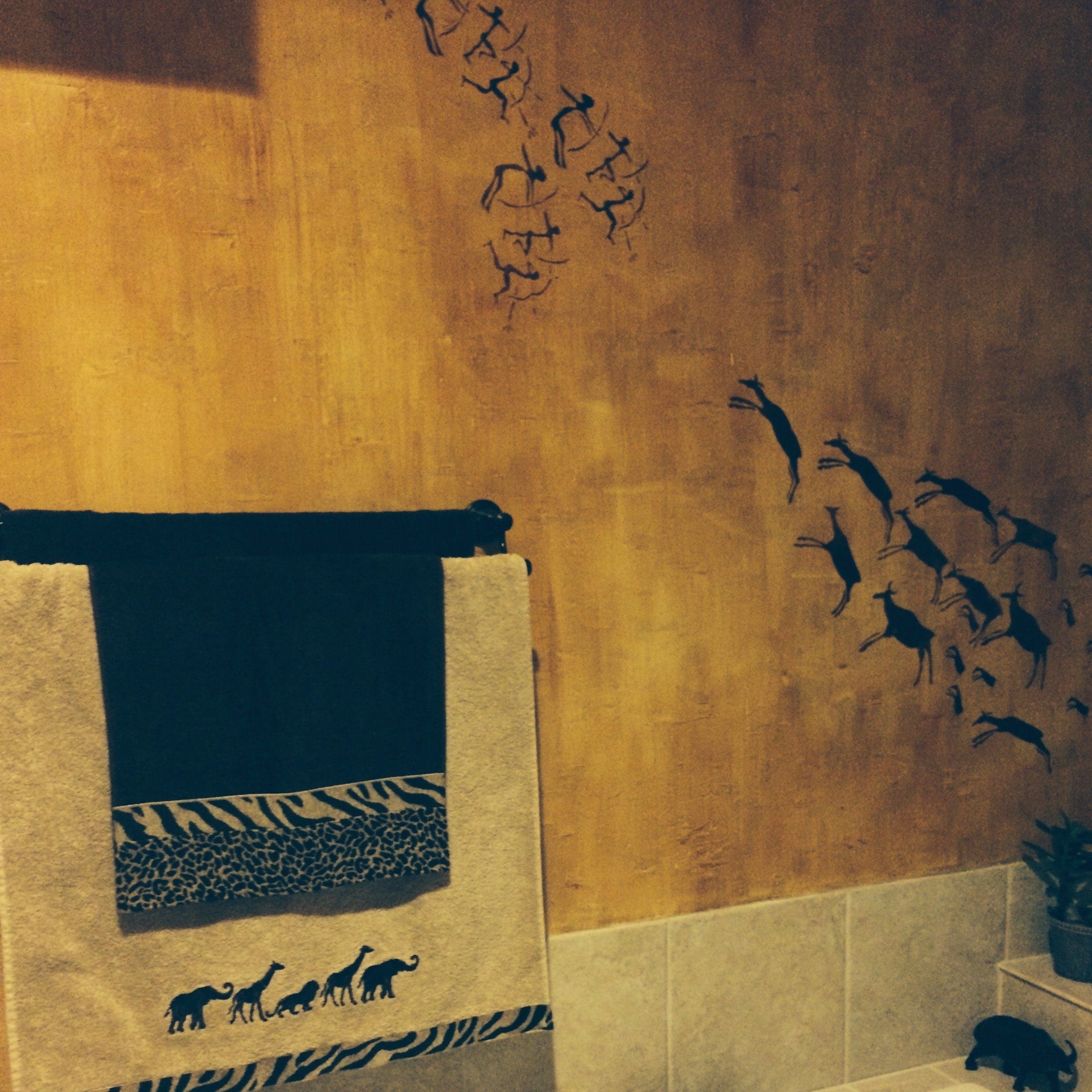 This completely outdated bathroom with floral wallpaper got a huge make-over with an African theme that compliments the master bedroom. An acrylic plaster was used along with stenciling techniques and the cabinets were painted as well.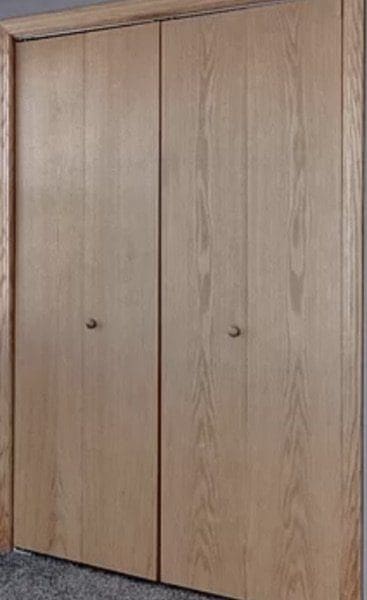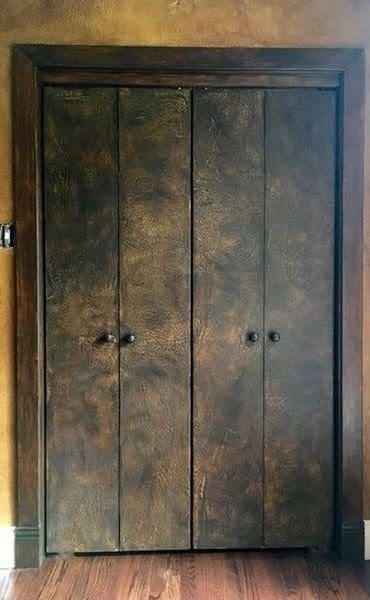 Sprucing up your average boring closet doors with a faux leather technique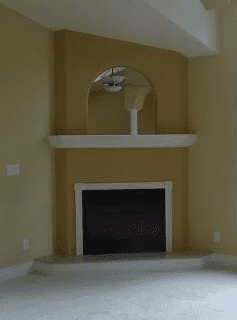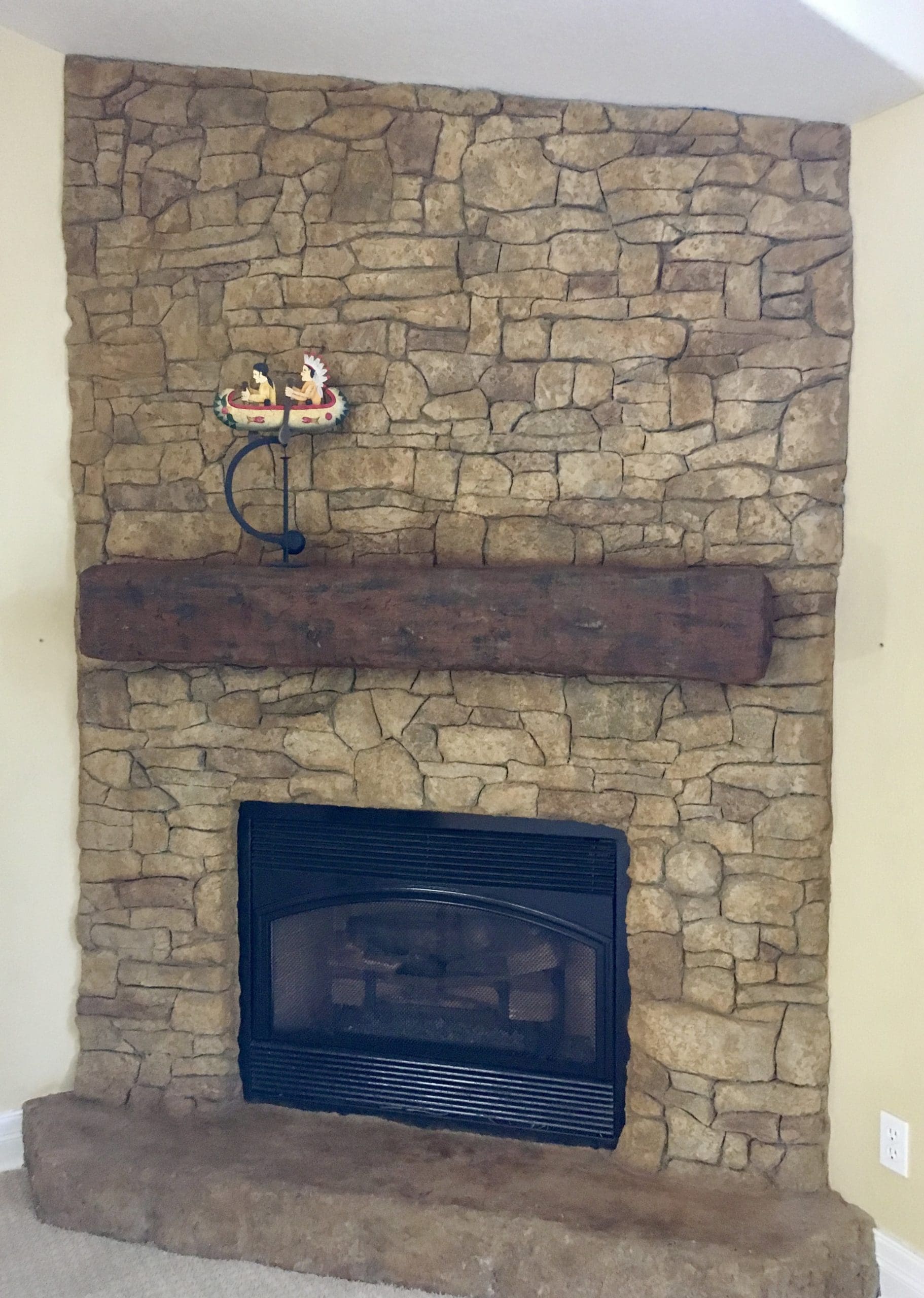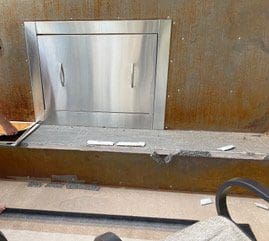 VERTICAL CONCRETE FIRE-PLACE MAKE-OVER:
Compared to repetitive and therefor often "fake" looking stone veneer, vertical concrete offers unique finishes, where you can choose the stone and colors. Each stone is hand carved, giving it a one of a kind appearance at a price comparable to pre-fabricated stone.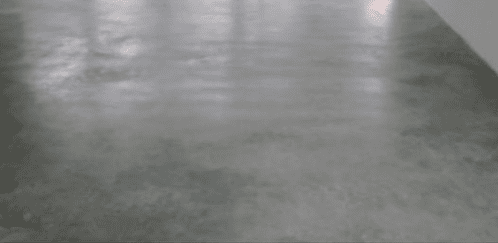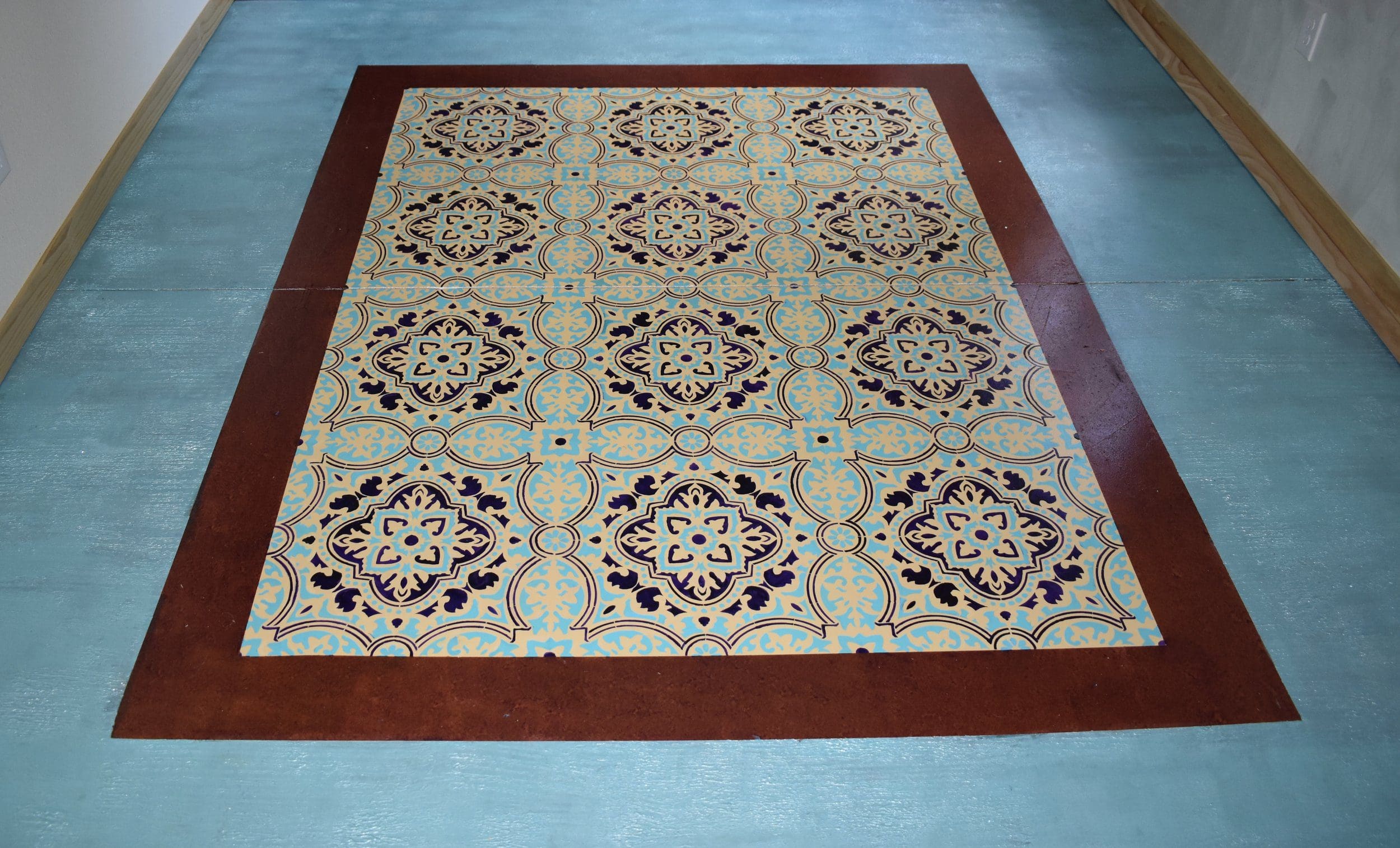 Painted and stenciled "carpet" over concrete floor.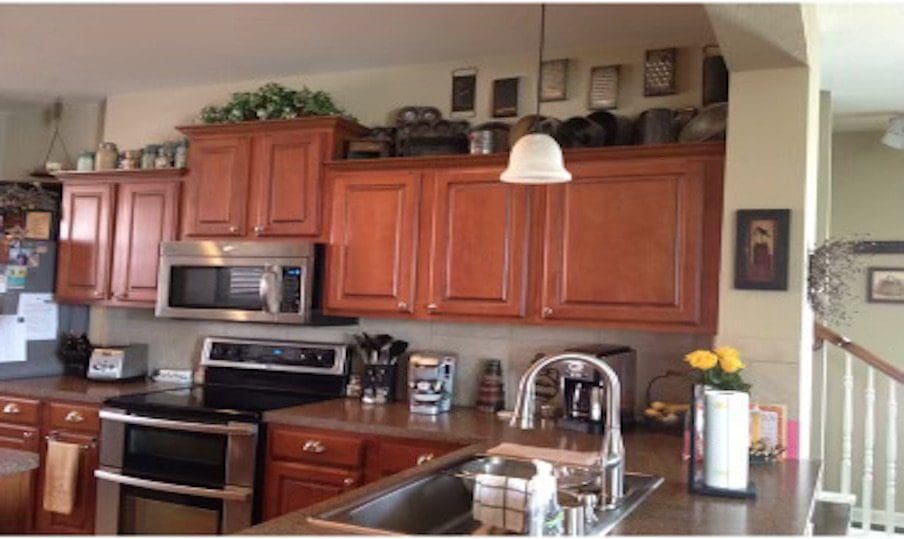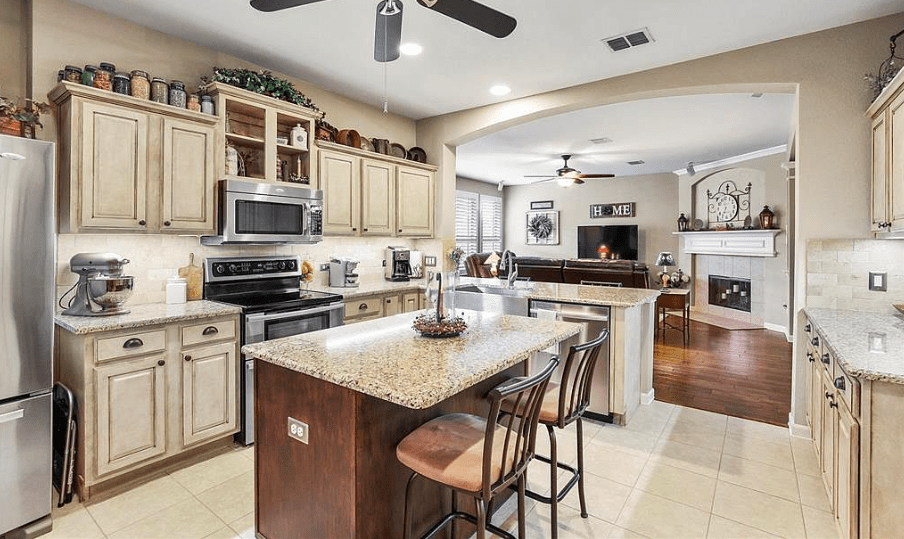 What a difference a kitchen cabinet painting and make -over can make, at a fraction of the cost of buying new!!!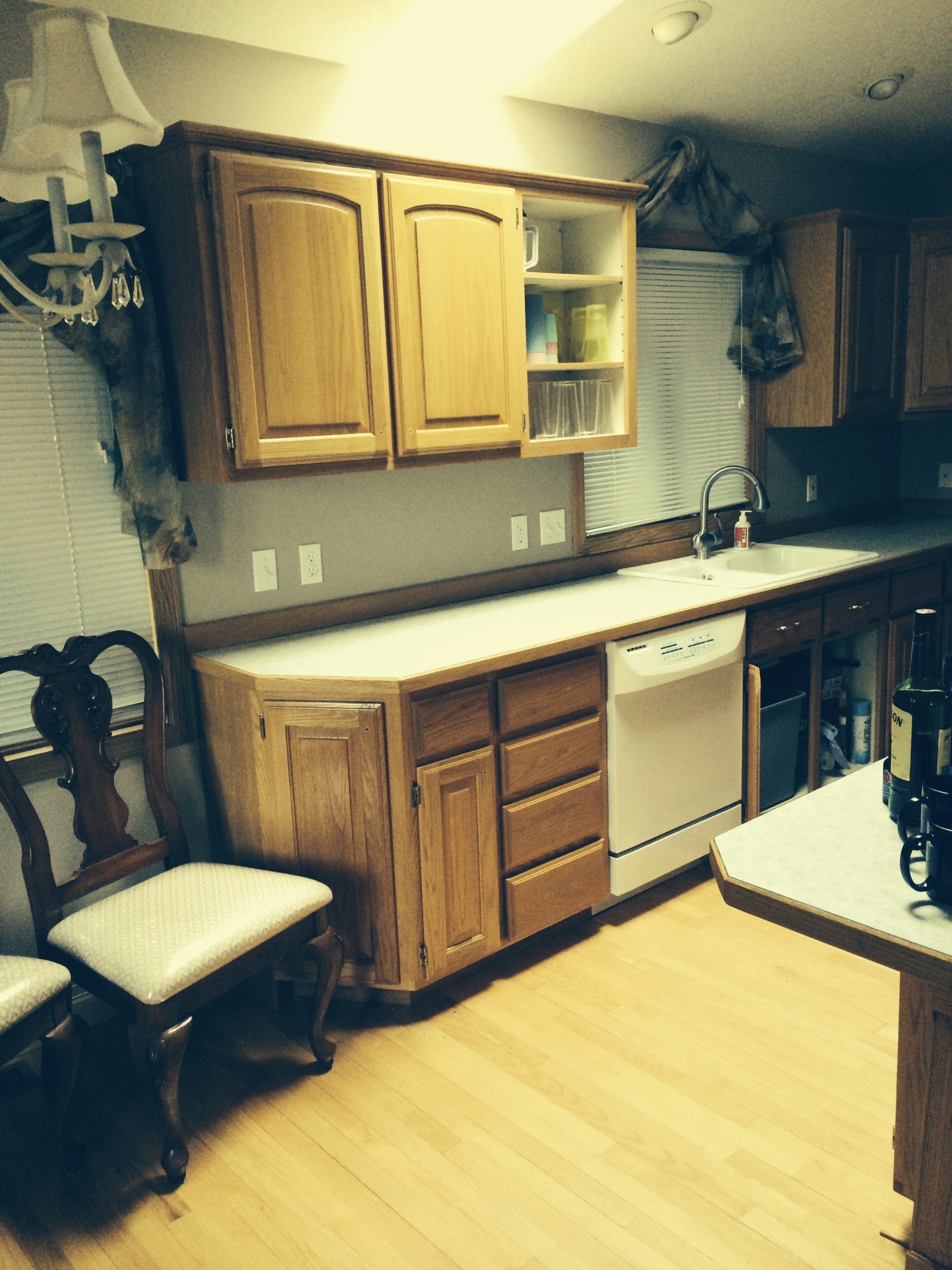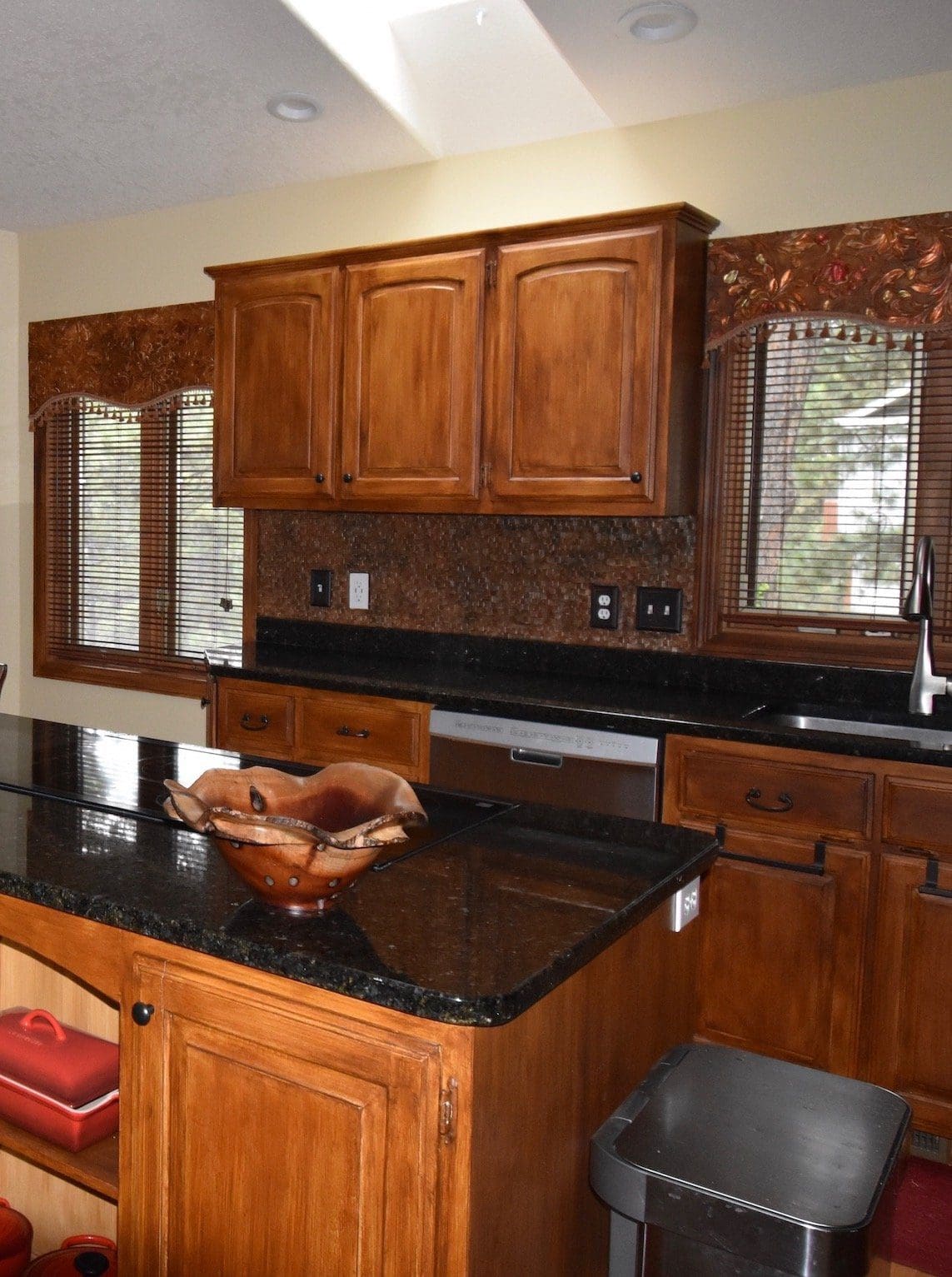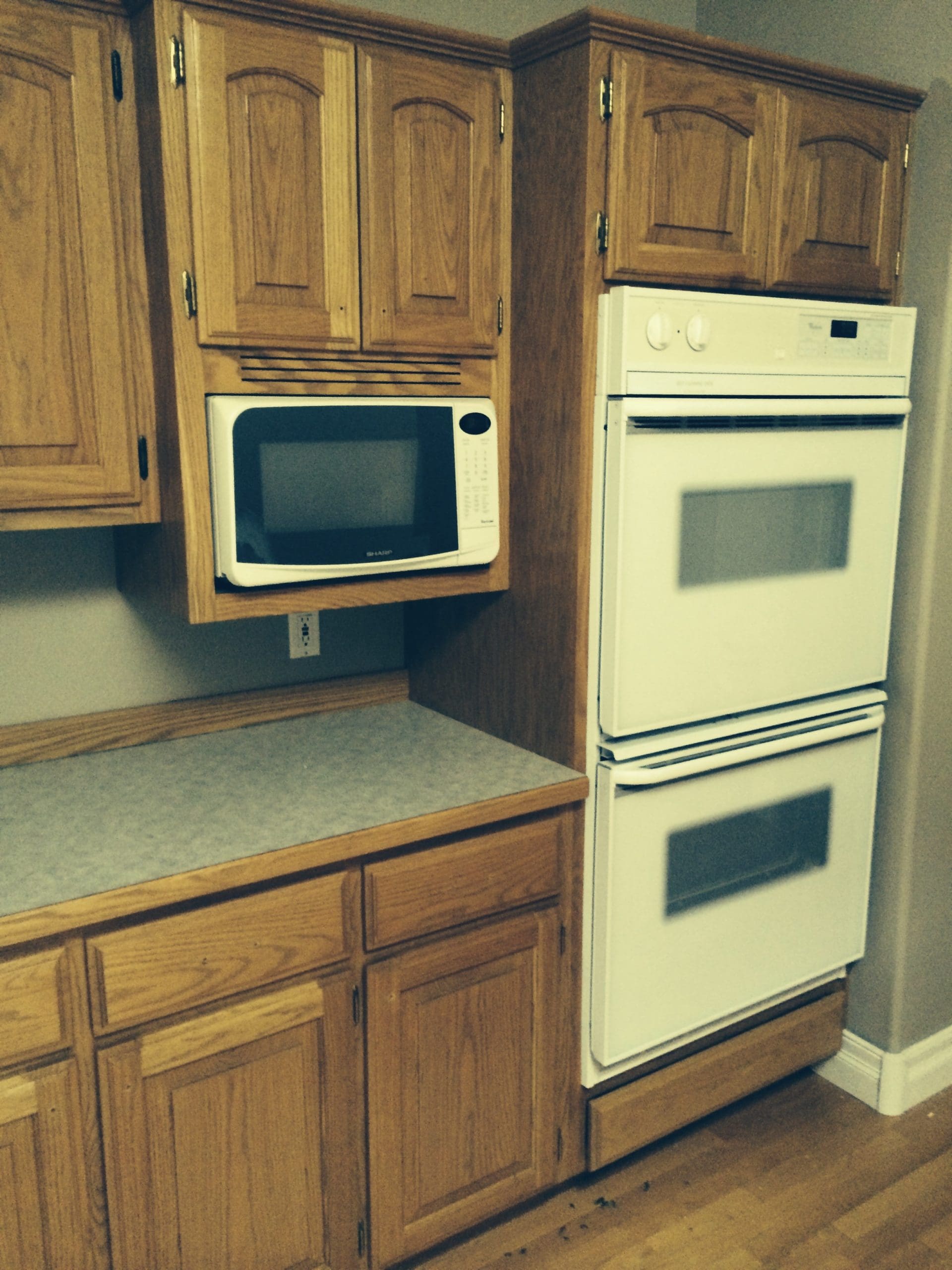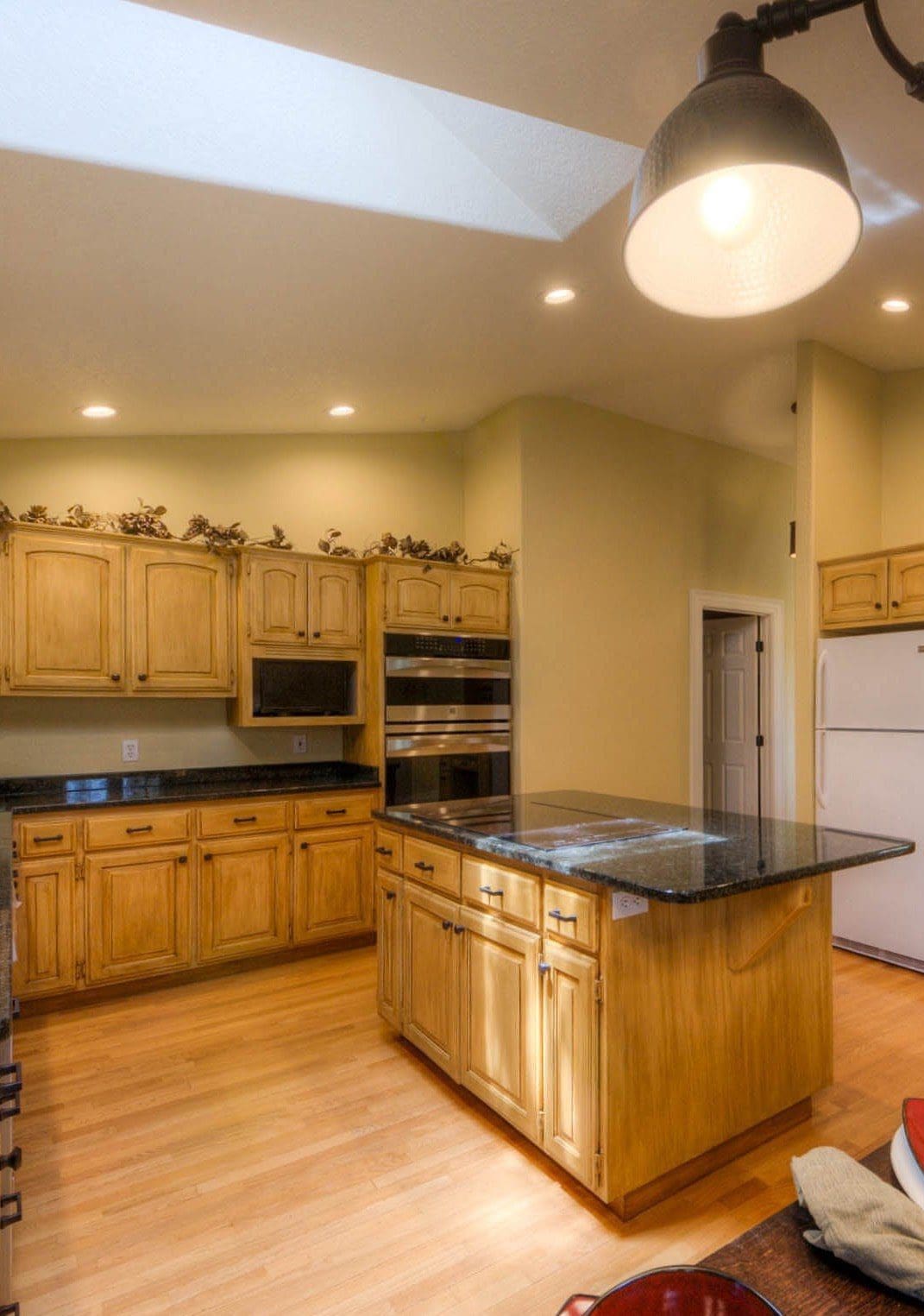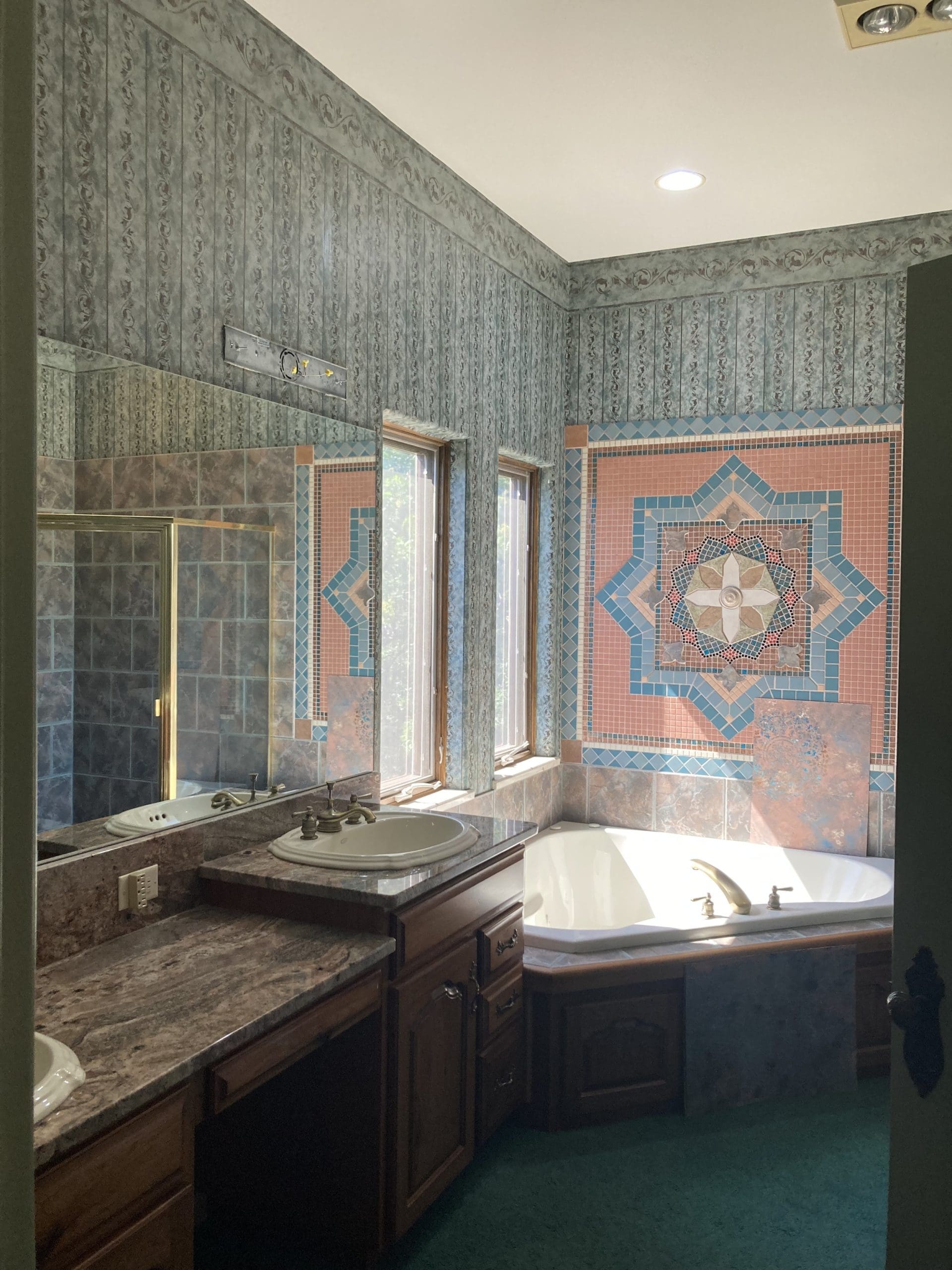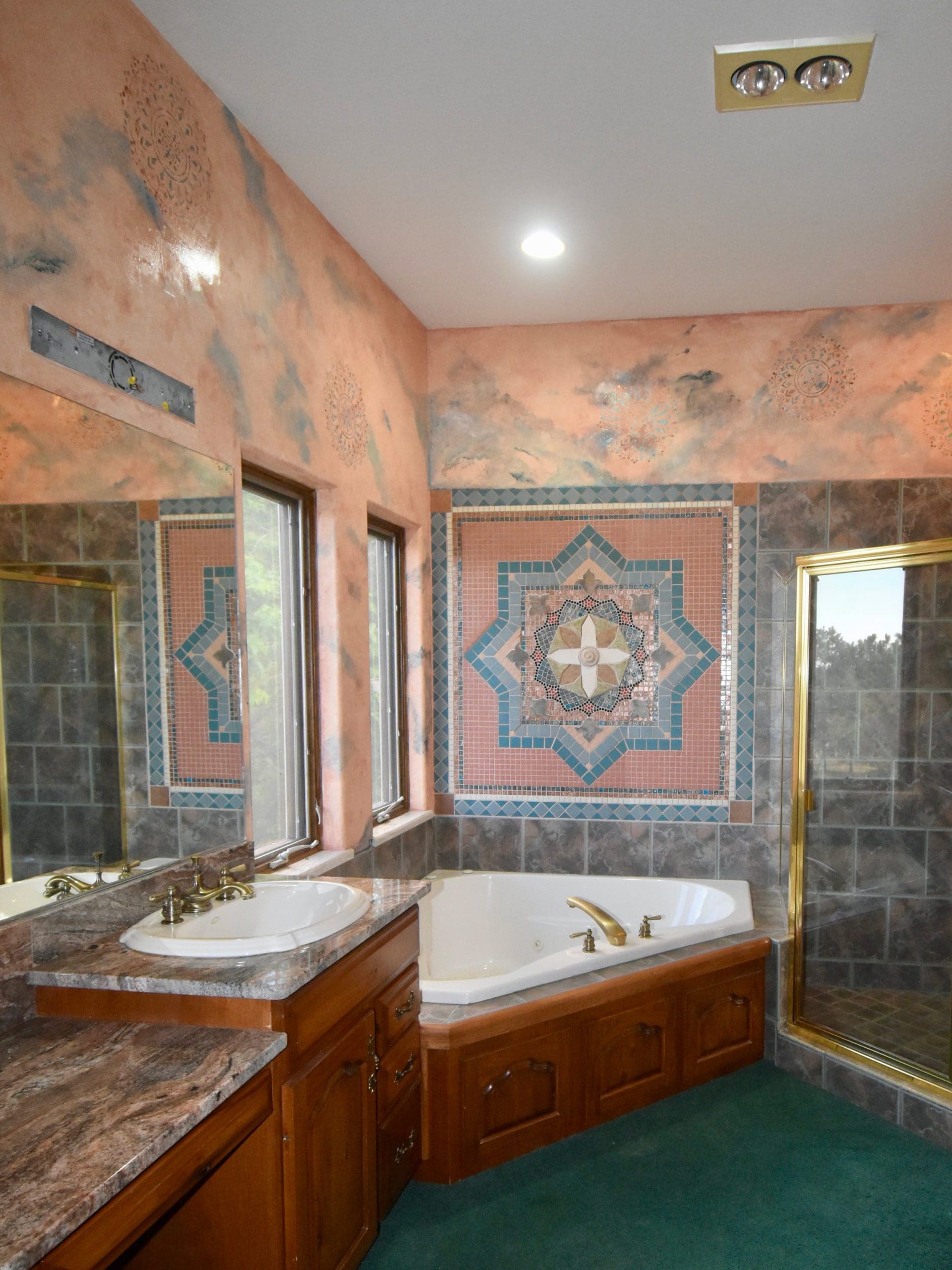 Wallpaper, installed 25 years ago, had run its course and needed to be removed. The client choose a color and application scheme, that would flatter the intricate mosaic work, including stencil applications.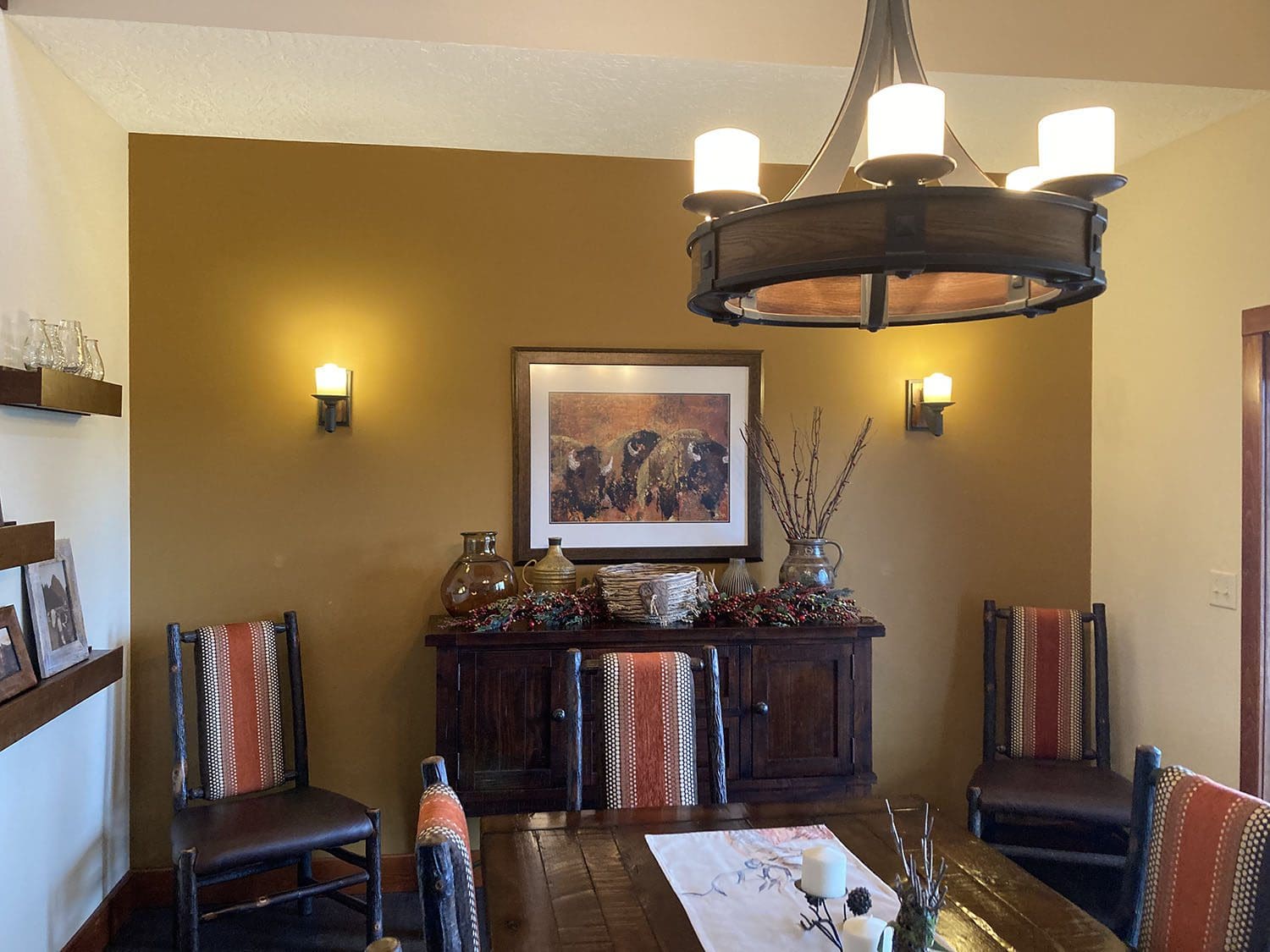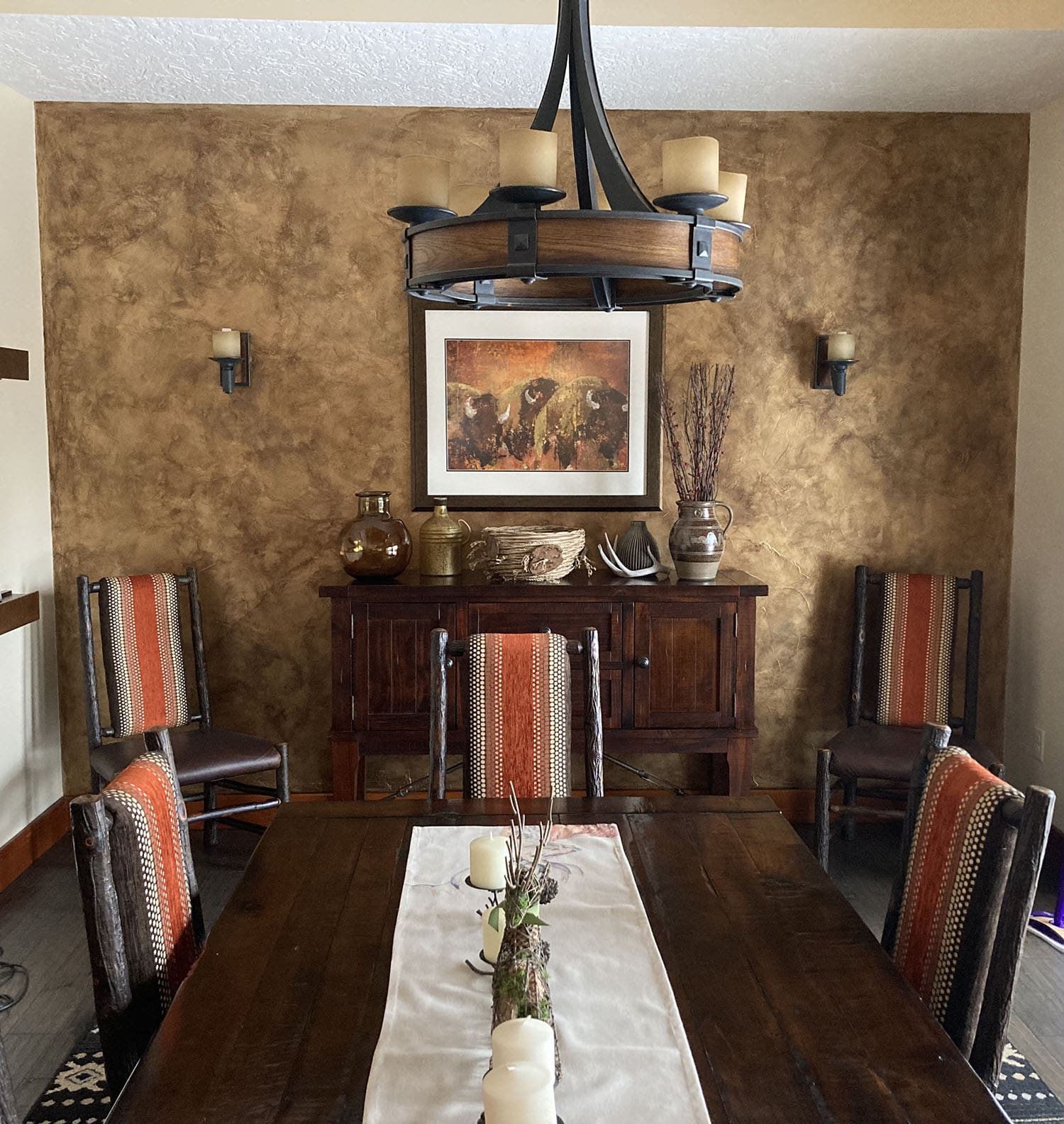 What a difference a faux finish can make! See for yourself as this seemingly boring accent wall transforms into a work of art, to highlight the art within.