It has been quite some time since my last blog promising to tell the story of YKC. In some measure the timing didn't seem right back then, but as we approach Christmas I decided to share this story with you now since it is actually in its sense, a Christmas story…a story of hope, endurance and that, in the end, good things come. It is my hope that what I share with you here may inspire you.
When I was married to my second husband, I had the chance to pursue something I had been eager to try; fly-fishing! After my first attempt I was hooked and sharing at least this one thing in common with him, we rented a cabin in Montana for a few years. I remember most vividly how miserable I felt when we returned to New York after that first year out West. The nature, the beauty, the silence…in my heart I knew Montana was to be my new home.
During those years, time and availability for my creative urges was greatly limited, but fly-fishing gave me that balance I needed. However, it was not long before we would actually begin looking for a place of our own there in Montana. We looked at many places, but nothing seemed suitable until one day; one rainy, miserable day, our most patient realtor took us out looking just once more. After an exhausting morning of driving around, we were almost "town-bound" again when I spotted a little green house with a barn far off the road. The realtor mentioned that it was for sale but certainly was nothing comparable with our standards and furthermore it had been abandoned and vacant for years. "Oh yeah," he said, "That's the Y-Knot……" (well indicated by a pink logo painted on the barn door!)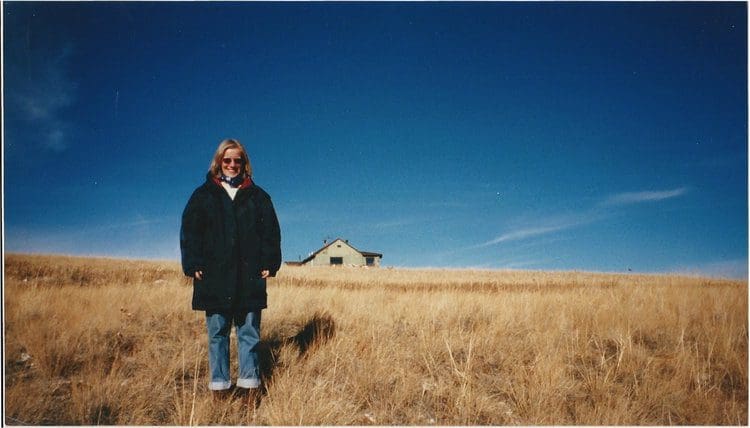 I insisted we stop and see it. Once up close it became evident that it was indeed in terrible, outdated and broken shape, but there was a voice inside me saying "THIS IS IT!" I felt a very close connection to this home especially when I discovered that the grounds were situated on a breathtaking canyon with a beautiful view of the Madison Mountain Range. It took some convincing since my (then) husband wasn't really keen on buying "this old thing," but somehow in one of those rare moments of kindness he indulged me and so we purchased it and immediately got with a contractor to make it "livable."
The Y-Knot underwent 2 stages of renovation; the initial one and then a substantial one soon after that. It was in the early days after the first renovation and soon after we had just arrived back from New York, we were fast asleep one Sunday morning when we were awoken by a determined knock on the front door. Quickly slipping into a robe, my husband went to the door with me close behind. There was an elderly couple outside. "Hello, we are the Abrahamsson's. We built this place. It was our dream home and we wondered if we may come in and see it one more?" Of course we invited them in. We quickly learned that some years ago this couple of very little means had scraped the money together to buy this beautiful piece of land; back then you could get it for a steal. The husband, Don, had been working in construction and was able to get the left-over drywall scraps for free and literally pieced it together in the barn and the home. This explained the puzzle shaped wall pieces everywhere!
After a thorough looking around, and discovering that there was very little to see except for the gutted skeleton, they sadly realized that their beloved spiral staircase was gone, replaced by new stairs, and the circling/spinning orange fireplace was gone as well… They shared with us how hard they had worked to own this little slice of beauty, their life dream, and how they had struggled to build it. One day, soon after they made it their cozy home, their daughter begged them to move to California to be closer to her and the grandchildren. No sooner had they sold the Y-Knot and moved there, that their daughter moved once again. Broken hearted, they realized that there was no going back to their place in Montana and that it was forever lost for them. They were now stuck in a small trailer in Southern California in a point of no return.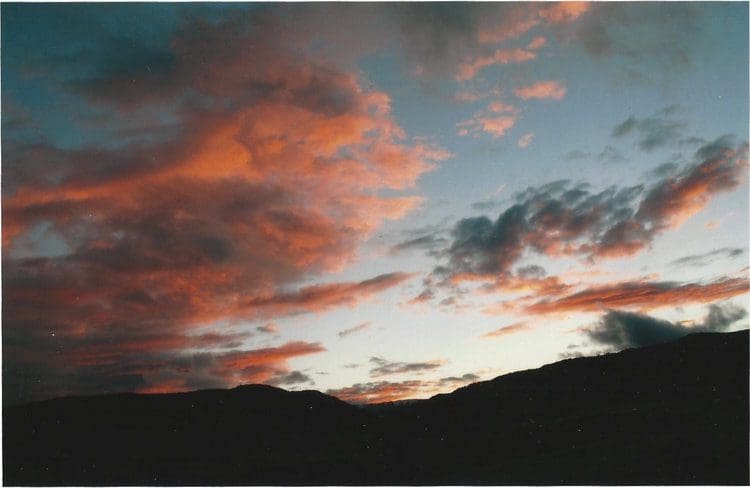 This trip they were on was also most likely their last, since Don and Lowine were both in their late 80's. My heart broke for them. After a couple of hours they departed and it was at that moment when Lowine turned to me with tears in her eyes. I don't think I have ever felt so connected with a stranger because I could actually feel the pain in her heart. My eyes welled up and before I started crying altogether, she whispered, "You will take good care of this place won't you" to which I replied, "Yes indeed. I PROMISE YOU WITH ALL MY HEART THAT AS LONG AS I LIVE YOUR LEGACY, THE Y-KNOT will always be taken care of. I PROMISE I will honor this…"
The Abrahamssons stayed in touch for a long time after this and for Christmas they always sent dried-fruit from their garden in California but inevitably, we learned one day that Lowine had passed on.
Time went by and after we sold our home in New York the Y-Knot was renovated once again, now unrecognizable from its original structure. The only memory inside was the edged Y-Knot emblem in the stacked stone fireplace.
My marriage in the meantime became unbearable. I had actually thought for the longest time that abuse was normal, but it is not. My time at the Y-Knot ultimately became a matter of survival and I knew in my heart I had to leave.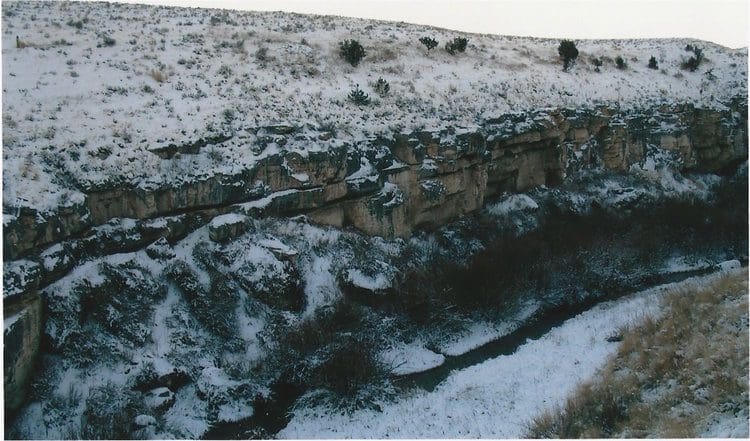 Meanwhile I had put so much art work and love into this place and had a beautiful studio set up but I just couldn't endure the constant abuse anymore. It was on Christmas Eve exactly 10 years ago that I left in what turned into a dramatic sequence of events. I shall not share the details but suffice to say that I left in urgent haste, with no help or support from anyone. In fact, it was disheartening to discover that the very people who felt sorry for me in those days, were the very first ones to make my situation even more difficult.
The years following were unbelievably hard, I had to completely start over from scratch and the most valuable lesson I learned from this is that when you operate from weakness, it makes you even more vulnerable. My heart was always with the Y-Knot and the commitment I made to Lowine that day and I felt awful that I had to abandon her legacy and the promise I made to her. However, my creativity has always been my savior; an instinctive need to "make something ugly into something beautiful."
These events drove me toward deciding to go full speed ahead and open my decorative painting business. Y-Knot-Ceations, LLC. Whilst circumstances made me unable to remain at the Abrahamsson's dream home, I honored my promise and the pledge I made to maintain their legacy through Y-Knot-Creations.
With every creation commissioned through YKC, whether make-overs or something new, I preserve a piece of the Abrahamsson legacy; after all, I made a promise and I take my promises very very seriously. Today YKC is thriving and 2016 has been our strongest and happiest year ever. As Christmas Eve approaches, I hold the Abrahamsons close in my heart and remain steadfast with my pledge. Although their legacy has slightly altered in its sense, it will never be forgotten and always upheld… To all those who endure abuse I implore you make that change and have the strength to leave your circumstance . Every day is a day you do not get back and you deserve to be happy and healthy.
In closing I wish to apply the lyrics of "Climb every Mountain" from The Sound of Music:
Climb every mountain,
Ford every stream,
Follow every rainbow,
Till you find your dream.
May you all find your dreams and may I wish you a very merry Christmas.
Fondly yours,
for Y-Knot-Creations, LLC
Eva Gallant and the Abrahamssons
Want to have your own artistic accents in your home or business?